When conceiving of Harbor Market & Kitchen, we wanted to bring something needed to the area – not another typical restaurant. A corner market with great food, we covered as many bases as possible, essentially creating the store we wanted to shop in and filled it with things we were interested in eating and buying. Thankfully our customers agreed, and our vision was shared appreciated right away.
PAUL DEL FAVERO
Chef / Owner
Chef Paul has been an accomplished and award-winning chef for 30 years. Traditionally trained in France and praised for his work in restaurants in Europe, New York City, the Hamptons, and most recently Las Vegas – where Paul earned a Michelin star, the first to be awarded in Las Vegas – Paul has and continues to earn rave reviews for his food every day. Conceiving of Harbor Market, Paul wanted to bring the consistency and high expectations of his restaurant cuisine to a more take out friendly, eat at home experience. Inspired by Mediterranean cuisine and his wood fired oven, but also respectful of wanting to be familiar and every day enough to be a regular stop for locals, Chef Paul's menu hits every note. Insisting on only doing things that are meaningful and that he can do well, the menu holds history from family recipes and personal experiences. The falafel on the lunch menu mimics one he ate frequently while living in Paris, the tortilla Espanola is a family recipe of his wife's.  A labor of love, the Market is a departure from the traditional restaurant putting the emphasis on the food, but approached with the casualness of entering your friend's kitchen…if your friend was a Michelin starred French Chef.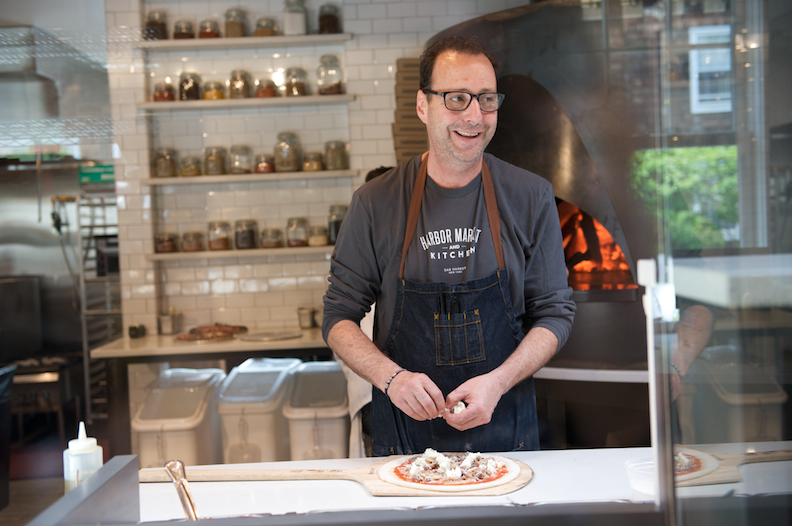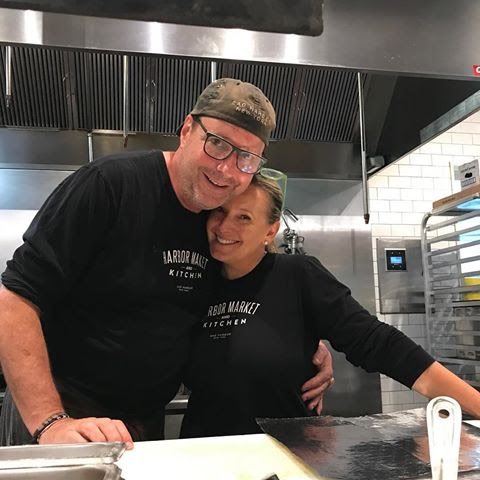 SUSANA DEL FAVERO
General Manager / Owner
Susana is the heart of Harbor Market, responsible for the inviting atmosphere and flawless operations. After raising two boys full time, and with an expertise in retailing and merchandising, Susana had the perfect experience to apply to build the Market when the opportunity arose in 2013. Every product is curated and merchandised by her flawless eye and she builds the culture from the playlists up. Oh, and a few details in between…like running the show every day.
ABBEY WARSH
Owner
Entrepreneur and mother of three, Abbey helps shape the offerings and steer the ship of Harbor Market & Kitchen. Seeing opportunity in Chef Paul's experience and thoughtful approach to cuisine, and Susana's operational and merchandising skills, Abbey built Harbor Market as a platform to showcase their talents. A home cook, lifetime vegetarian, and general bohemian, Abbey showcases favorite finds and foods that have shaped Harbor Market & Kitchen to be what it is, and where we will grow to be in the future.